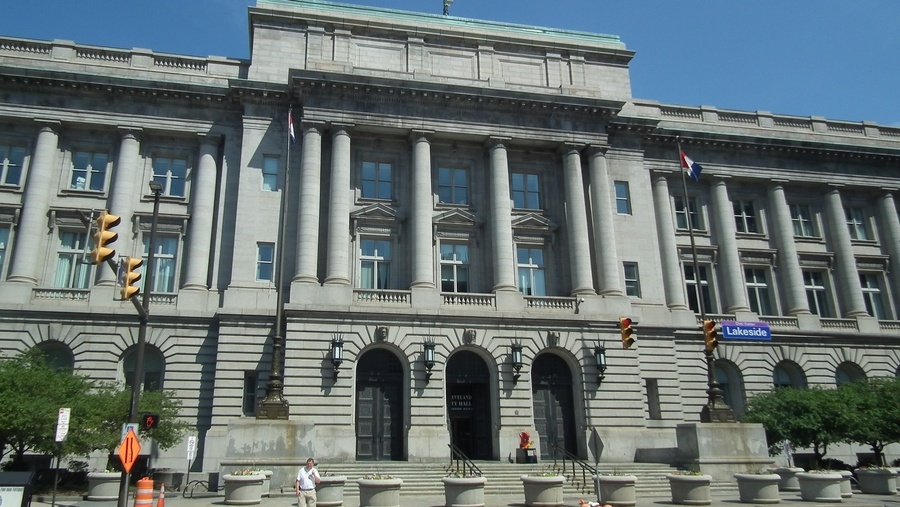 Why is Cleveland something of a mess today? Who do we blame? For many, the natural instinct is to point the finger at our elected leaders. Personally, I blame three groups: those in government, the media, and quite frankly the citizens of Cleveland and its surroundings. For the last  60 years. Yes, everybody has their lives to lead, but as one of the most civically proud cities in the nation, we've squandered what once made us a metropolitan Mecca.
Our transit system is a shambles. And who amongst our civic leaders—inside or outside of the city—could be talked about as a profound thinker? The head of the city's planning department, a massively influential position within the city's hierarchy, is a self-congratulating windbag, with nary an original idea, except for a seeming abhorrence of Cleveland's far west side. Anyone with an education beyond 5th grade would listen to him speak, wonder why he's in a position of authority, and then question the meaning of life.
Recent polls show that only about 10% of the America population has a positive impression of the job  Congress is doing. Yet, far more than 10% of the members of Congress or any other elected body will be re-elected this fall.  We like to say that our person is ok, though the rest of them are worthless, seemingly blind to the fact that our own elected representative is a part of that ruling body. Maybe I'm guilty of this very same thing. Personally, I'm quite happy with my Cleveland city councilman. Cleveland city council is not an easy job. Constituent services eat up so much of their time that to exclusively rely upon them to change the city's situation is foolish. Yet, my councilman is as industrious as they come, and I'll knock on doors for the guy until I'm 95, give or take. Some of my other representatives leave a little to be desired, and it's asinine that my Congresswoman lives about 100 miles away from me.
Some of it is a matter of political options or expediency. I voted for Frank Jackson. Not in the primary, but in the general election because I really felt I didn't have a choice. And, if the media focused even 1/10 less of their time  on matters associated with the Browns, and dedicated it to economic issues, well we'd be on our way.
One of the key calls to action is that someone or someones must unite east and west. It's way past time for the geographic divide (one that is surely kept alive partly by cultural suspicions involving race, nationality, and yes, religion) to be bridged. And our aforementioned transit system. Also, what helped Cleveland explode in the past? Massive population growth during the Civil War and the great waves of Europeans and southern African-Americans flooding to the city on a lake. Despite the sometimes brilliant work of Richey Piiparinen at Cleveland State, his department, and the willingness to think outside the box, I tend to disagree with his overarching assessment that population growth is neither necessary or possible (closer to the truth maybe) for the city to move forward.
So, while outside-the-box-thinking is a great start, what are some easy things we can all do? One, for those who live outside the city, you could spend more time here. Obviously. Cleveland is the engine that drives northeast Ohio so it's crucial that money and emotional commitment is invested here. Two, get involved in something that with your neighborhood or the city at large. Ask not what Cleveland can do for you, ask what you can do for Cleveland. Third, hold the feet of our leaders to the flame. Metaphorically of course. Let them know when you disagree. Always. And let them know when you agree.
This is a simplistic start, but hopefully it's a start.