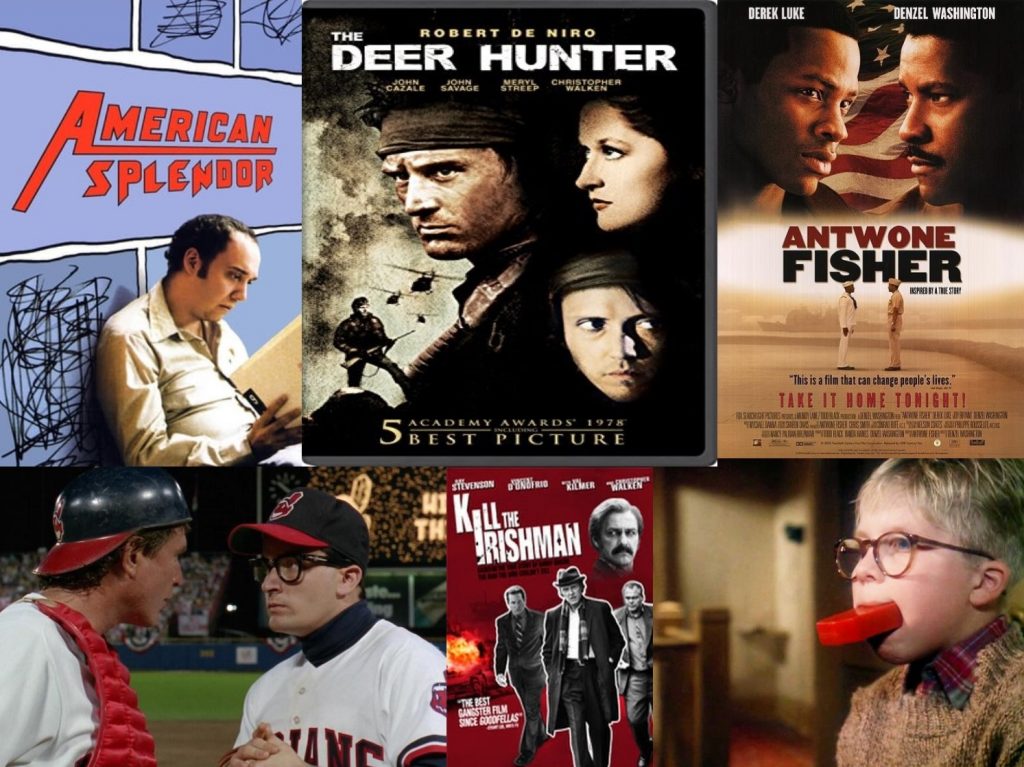 5.) A Christmas Story (1983)
Few movies resonate with Clevelanders, nor claim as much affection from them, as this one. For god's sake we've turned the house where it was filmed into a museum. But it's a holiday staple and few Americans haven't seen it.
4.) American Splendor (2003)
A touching movie, though not in any traditional sense. This is the screen version of Harvey Pekar and his comic book of the same name. Paul Giammati does a stupendous job of depicting the insecurities and distinct social views of Pekar. Though the cantankerous Pekar may not be emblematic of most Clevelanders, there is something so Cleveland-ish about him and this movie captures that essence superbly.
3.) Kill The Irishman (2011)
Sadly not filmed in Cleveland (it was filmed in an unnamed state just northwest of Ohio), this is an exceedingly entertaining, if occasionally historically inaccurate, film about the best known mobster the city ever had. And certainly one of its proudest Irish-Americans. This movie is definitely worth the watch. Not only will you learn more about the city of Cleveland during the '60s and '70s–especially if you're not a native–it also expertly depicts the not-always-dazzing life of mobsters.
2.) Major League (1989)
After 35 years of mostly miserable baseball in the Land, this movie helped set the tone for what was to come in the 1990s. Unfortunately, not much of this movie was shot in Cleveland…somehow using Milwaukee's baseball stadium made more sense. Maybe we should've let Charlie Sheen throw out the first pitch in the 2016 World Series?
Best line: "Hey Taylor, how's your wife and my kids?
1.) The Deer Hunter (1978)
A haunting movie with first-rate performances by some of the all-time great actors including Robert DeNiro, Meryl Streep, and Christopher Walken.  The famous blue-domed St. Theodosius Cathedral and Lemko Hall are featured significantly in the first hour, and how can Clevelanders not be proud of Robert DeNiro running naked through the streets of Tremont?  Nominated for 9 Academy Awards, this movie captures the era of Vietnam as few other movies have.
Best scene: 6 close friends coming home from a hunting trip, drinking in a bar and  singing "Can't Take My Eyes off You." Carefree, young fun at its finest. But just a few hours later one of them would get married and the next day three of them were off to Vietnam and life would never again be the same, for any of the characters. And possibly for the country itself.