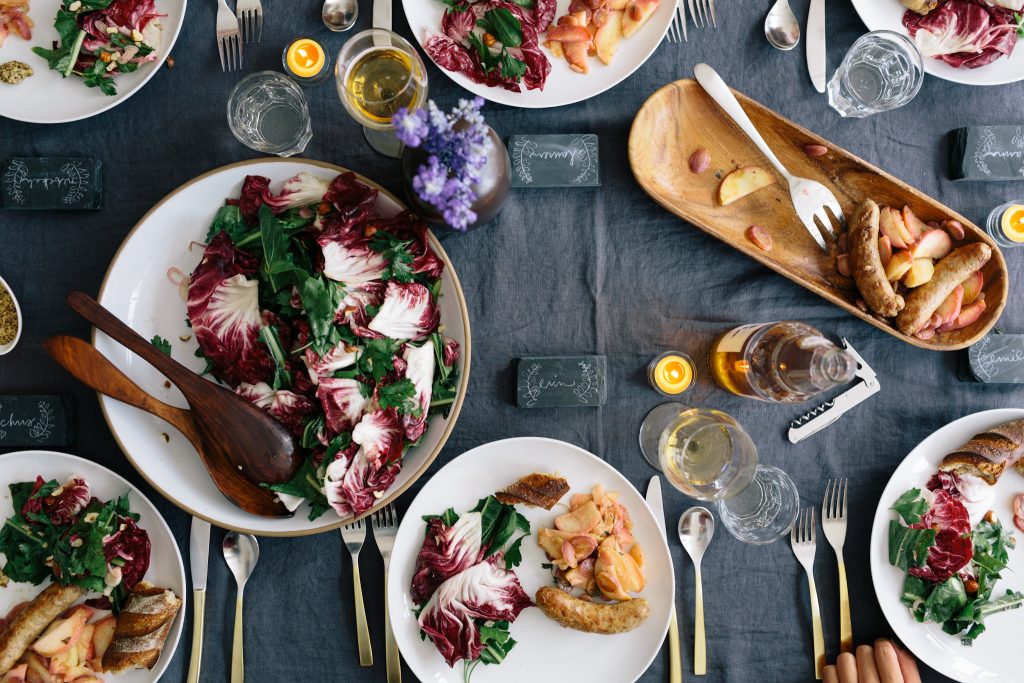 My Favorite Cleveland Restaurants
Our restaurant scene is a significant point of pride for Clevelanders. Several of our local chefs are now nationally renowned (for better or worse). I'll be adding restaurants and pics as I visit them in the future and making individual posts, but this is a decent cross section.
20. George's Kitchen
A west side institution. It's a mom and pop place, or what some might call a greasy spoon. It's huge inside, seeemingly always busy, your food comes out quickly, and the staff is routinely friendly and you're often likely to run into someone you know from the West Park neighborhood. Daily specials abound. I enjoy the chicken parmesean which comes with spaghetti, rolls, a salad, etc. It's not upscale cuisne or gastropub fare, but for $10 at dinner and even less at breakfast, you will get a full meal with several courses or sides and it will taste great.
13101 Triskett Rd. Cleveland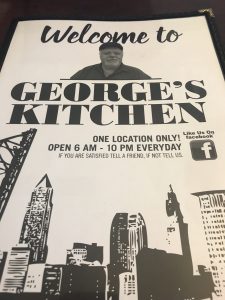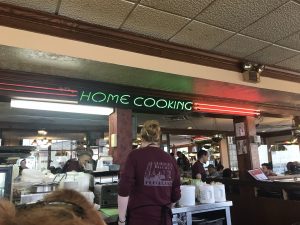 19. Harp
An Irish-themed restaurant and pub in Ohio City with an extraordinary view of Lake Erie. The food is what you'd expcect from an Irish restaurant, good but nothing special. The Irish (of whom I'm one) have given the world a few great things but cuisine isn't exactly one of them. Having said that the corned beef rolls were darn good. But the best part about this place is the atmosphere, which is a little less than boisterous, but inherently fun. And the patio with that exceptional view.
4408 Detroit Ave. Cleveland
18. Der Braumeister
Another West Park, ethnic-themed restaurant. This one celebrates German cuisine, and despite there being a lot of German descendants on the city's west side, there aren't a lot of German eatieries. I've been here many times as it's the closest restaurant to my house. The schnitzel, the spaetzle, and the sausages are always going to be good though. But, the absolute best part about this place is the massive beer selection, especially German or European beers. So, if you're going to eat there, your best bet is to sit at the bar and have a couple different beers while you're at it. When I first started going 5 or 6 years ago, it was usually for lunch and it was always a solid experience. But, in a fortuitous turn of fate, whilst other restaurants struggle during the pandemic, Der Braumeister negotiated a deal to provide thousands of meals per week during the early moths of the Covid-19 shutdown. This, coupled with some major internal and external renovations during 2020, have made Der Brau really first-rate in appearance.
13046 Lorain Ave. Cleveland
17. Austin's Wood Fire Restaurant (formally "Austin's Smokin' Steakhouse)
Located in an eastern suburb this place seemed to have promise. And though the food was above average (with the sirloin's flavoir exceeding even that of the prime rib), the service was less than perfect. In fairness it was a busy evening, though the server still seemed lost at times about what was on the menu and what they bar had to offer.
6535 Wilson Mills Rd. Mayfield Village
16 Superior Pho
I sometimes wonder how ramen can taste so good. I buy the stuff for 20 cents and need to add the sodium-heavy powder to bring it to life. But, for 10 bucks you can get a darn good, relatively large, bowl of goodness from this Vietnamese restaurant in Asiatown. I like the Pho tai and the Pho tai sach personally.
3030 Superior Ave. Cleveland
15. Pacific East
A massive, I mean massive menu, is the only real drawback of this place. The food and sushi were very good and it's located on the corner of Coventry and Mayfield in Cleveland Heights.
1763 Coventry Rd. Cleveland Heights
14. Skinny's
Sometimes dive bars are just frankly disturbing. But this little gem has some of the best food you'll have at incredibly reasonable prices. I had steak and some sides. Perhaps the best part, and what made my drive back to the west side a little more fear-inducing, was that they have Genesee. On tap. For like $1.50. Make sure to go on a Friday and say hi to Kelsey.
780 E 222nd St. Euclid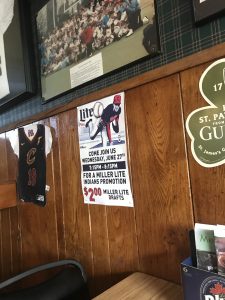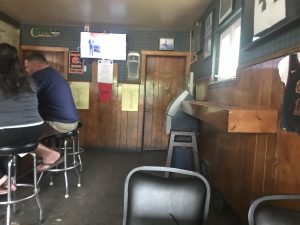 13. Luchita's
This Mexican establishment has been around for over 35 years and remains a go-to for many with a craving for south of the border cuisine. The decor and atmosphere is nothing special, but the food is certainly good, even if it doesn't exceed expectations. The guacamole is especially notable…creamy and bursting with flavor. We could've had 3 helpings of it! The service may not be great depending on the time of the day, but the prices are affordable and they have great drink specials during Happy Hour so it's probably worth a visit if you're on the west side.
3456 West 117th St. Cleveland
A specialty restaurant located inside the old Arcade and at the end of East 4th Street, they have an expansive food and drink menu (perhaps too expansive). Some of the food is good and some of it less so. Though in all my travels throughout North America, I've never had a better Prime Rib than the one they have on Friday and Saturday nights. Their niche if you will, is that if you're looking for a great dessert or a flavored martini (chocolate or otherwise) there is no better place to go in northern Ohio.
347 Euclid Ave. Cleveland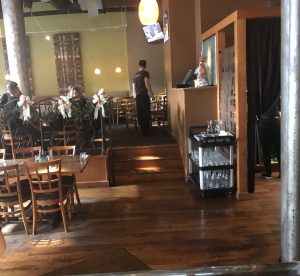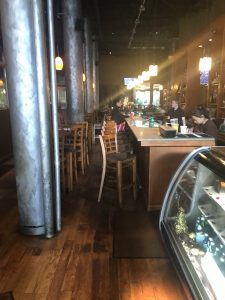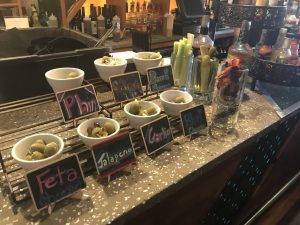 A massive microbrewery with an eclectic menu. Their corndog appetizer is out of this world. Located on East 4th it's the perfect meetup spot on weekends or before events downtown. If you like beer, you'll definitely find one here you like. I'm a pilsner fan so I especially enjoyed the CLE Pils.
2043 East 4th Street Cleveland