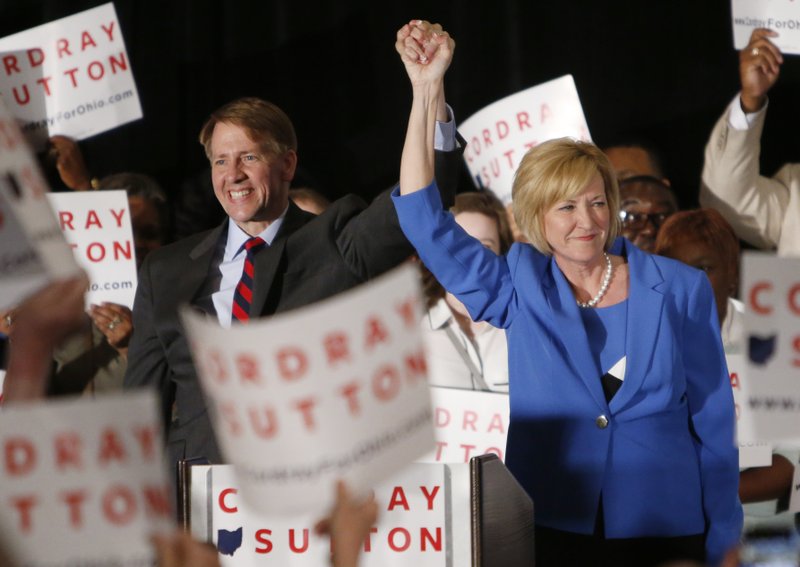 Cordray takes lead in latest polls; Brown extends advanatage over Renacci
In a bit of a surprise, Democrat Richard Cordray has surged ahead of Mike DeWine in the latest polls of Ohio's two largest races. With a 7-point lead in one poll and a statistically insignifican 2-point lead in another, Cordray may be capitalizing on anti-Trump and andti-party-in-power sentiments. Surely some of this is attributable to DeWine's bitter primary against Lt. Gov. Mary Taylor, which has probably taken a toll on his likability. But, it's been a relatively quiet few weeks on the gubernatorial front, so it's slightly shocking to see Cordray take a lead in two different polls. Neither one of these gentleman is going to light up a room with oratorical fire, but nonetheless Cordray heads into the summer with some wind behind his sails.
Meanwhile Democratic Senator Sherrod Brown is pulling further ahead of Jim Renacci: up 16 in one poll and 17 in another.  As I've said before on this site, if Sherrod Brown wins the Ohio Senate race by double digits, he will immediately vault to the top of the Democratic heap for the 2020 race for president; probably just one rung behind the Biden, Sanders, Warren triumvirate. Which may explain why Brown is campaigning and advertising with such vigor before summer has even officially started. Surely he doesn't want to take anything for granted, but he also just may want to be president.