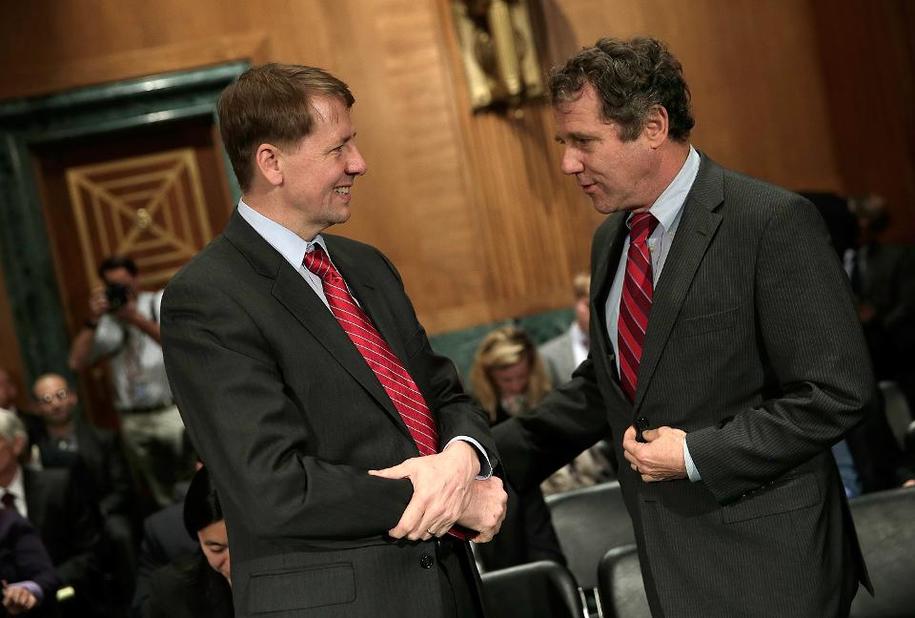 New Poll shows Sherrod Brown up by double digits; Cordray closing gap
A new poll by the 1984 Society (an Ohio-centric polling group) has Democratic Senator Sherrod Brown maintaining a significant lead over Rep. Jim Renacci in the Ohio Senate race, 48%-34%. Though the terrain is favorable for most Democrats this year, it's a minor surprise to see Brown with such a healthy lead, especially when you consider Donald Trump won this state by 8 points. So, why is Brown doing so well?
He is inherently likable
He's done an amazing job fundraising
The biggest reason? Ohioans still appreciate a leftish, working-class, populist streak and Brown represents that as well as anyone in the state, and possibly the country
In the end, if Brown ends up beating Renacci by double digits, or even high single digits, in a state that, he will immediately become a serious presidential contender. The only question will be does he want it. But if, as the saying goes, every Senator looks in the mirror and sees a potential president, then my guess is he just may run.
In the Governor's race, Democrat Richard Cordray has closed the gap with Attorney General Mike DeWine, trailing 34%-40%. My guess is that the enthusiasm for the race, along with the knife sharpening, might not happen til late summer, as both camps recover from their intense primary races. The most fascinating part of the survey about the gubernatorial race was the wide advantage DeWine has in Voter ID, with 95% of Ohioans having heard of him. Which shouldn't be a surprise since he's been running for office in the state since approximately 1920. Cordray on the other hand was known by approximately 2/3 of respondents .
To see the poll itself, conducted by the 1984 Society, which also queries about all the statewide races, click here.