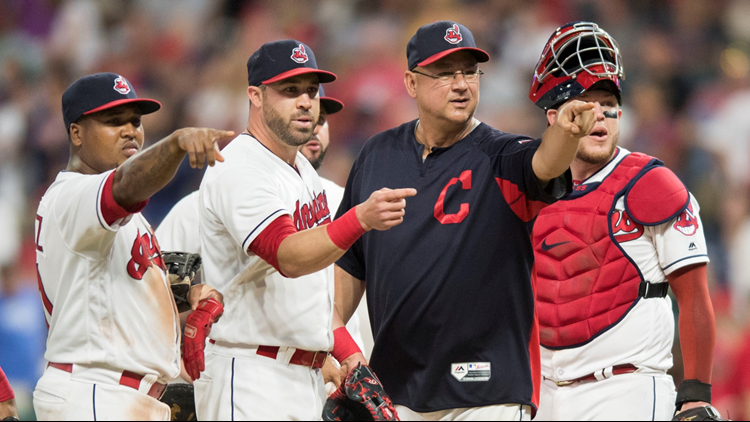 Embarrassing Loss and the Repercussions of Loyalty
Tuesday night's game was as frustrating and genuinely embarrassing as any regular season game I can remember in my decades of Indians fan-ship. Not only did our closer implode, in a non-save situation, but apparently the wrong guy came out of the bullpen to replace him.  A guy with an ERA of 5.71. First off, why was Cody Allen in the game in the first place? Why did both he and Dan Otero pitch so awfully?  Why does the bullpen consistently blow leads that Bauer, and last Saturday Kluber, give them?  Bauer absolutely pitched his heart out last night and his teammates response was to give up 7 freaking runs in the ninth inning? Part of the answer is rather elementary, the Indians have the worst bullpen in baseball, with an ERA of 5.37. That's an appalling number and equally disturbing because just two years ago our bullpen was the best in baseball.
As far as the name mistake, and getting Otero to warm up instead of Oliver Perez, it's a Keystone Kops sitation at its worst, but thankfully that rarely happens with Terry Francona in charge. I've never fully understood Francona's obsessive use of nicknames in the first place. Had he said Oliver Perez instead of OP the grievous error might have been avoided and pitching coach Carl Willis would've understood him clearly.  I mean calling Yan Gomes "Gomer" is actually lengthening his name. Carl Willis is not Mickey Callaway, in his hearing ability and certainly not in the way he guides a pitching staff. Bauer and Kluber had already established what they're doing this year before Willis got here, while Carrasco has obviously regressed. And the bullpen is just unsettling.
Terry Francona is most assuredly the best manager the Indians have had in my life, and possibly the best head coach Cleveland has had for any sport since Paul Brown. Yet, why is Roberto Perez playing? He's getting a hit only 14% of the time that he bats, and he's throwing runners out at the blistering clip of 22%. And after the devastation of the top of the 9th inning, what was our response but sending Tyler Naquin (who should be a career minor leaguer), Roberto Perez (same as Naquin at best), and Greg Allen who so's soft-hitting I sometimes wonder if he can get it out of the infield.
We need an upgrade, certainly in our bullpen, and in our lineup. Yes, they struck for 19 last night and I applaud their focus and desire to rectify the previous night's loss. Yet, the bottom half of our lineup has been an offensive black hole this season. Francona needs to replace his loyalty for some of these guys and recognize that winning trumps loyalty. The camaraderie he shares with his players is surely one of his strengths as a manager, but that strength might be what's caused some of the players to settle into mediocrity because their manager will have their backs. There is no team in sports that I want to win a title more than the Cleveland Indians. But this cannot continue.