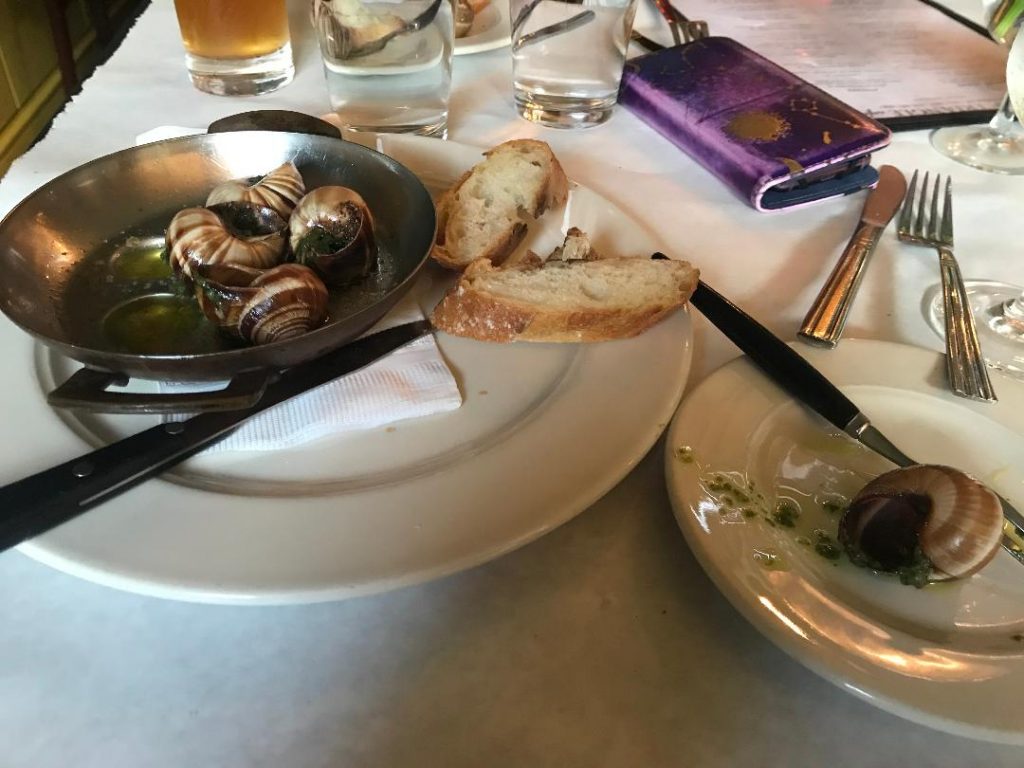 Recently, I ventured to Le Petit Triangle Café for a taste of France in Ohio City. Walking up to the restaurant at the corner of  Fulton Rd. and Bridge Ave., one definitely gets the sense of a European cafe when you see the tiny patio with several 2-seat tables. Inside, the restaurant itself isn't much bigger.
The owner, Joy, was exceedingly pleasant as she helped our server with our party of 11. We ordered several appetizer platters with the cream cheese on one of them especially standing out. The Charcuterie was also phenomenal as the meats were bursting with flavor. The escargots was absolutely superb. If you're a fan of snails, and judging by the looks of the other 9 people in our group, your'e not, there's no reason not to try this appetizer.
The dirty martini was ok. Nothing spectactular about it. The Kronenbourg, a French beer, was really first-rate without any of the bitterness or strong aftertaste that sometimes accompanies European beers.
Unfortunately, though I'm a big duck fan, the Cassoulet was bland as well as scalding hot. And, not a very large portion I might add. In truth, I might've been expecting too much from a dish dominated by beans. I did try some of the Croque Monsier and it was otherworldy without any of the drawbacks of biting into hard bread you might associate with French dining. Lastly, the bread pudding was the best of its kind that I've ever had. The berries and whipped cream perfectly complemented the creamy taste of the bread itself.
As I said, there isn't a lot of seating available, inside or out, but if you're more concerned with the flavor and overall ambience you'll be pleased. But given the space, your best bet is to make a reservation.
Le Petit Triangle 
1881 Fulton Rd.  Cleveland