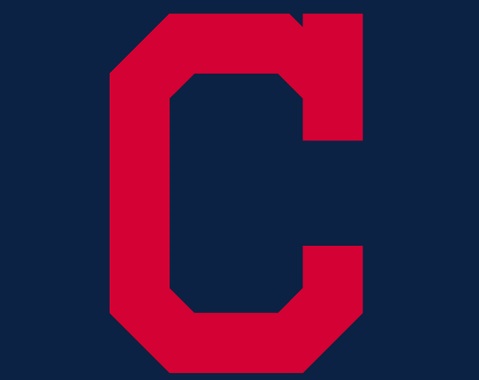 What the hell are the Indians doing?

The past few weeks have have been confusing, frustrating, and even infuriating to anyone who calls themselves a Cleveland Indians fan.

Here is a rundown of what the Indians have officially let go this offseason, per baseball-reference.com: roughly 100 home runs, nearly 400 RBIs, and over 350 Runs Scored. These have been replaced with 41 home runs, 150 RBIs, and 153 Runs Scored. Hardly an even tradeoff. Two members of last year's American League All-Star team, Michael Brantley and Yan Gomes, will both be playing for other teams next year. One of those teams swept us 3-0 in the playoffs last year and it felt more like a 9-0 series sweep quite frankly.
No doubt that the Indians have gotten younger and they apparently like Jake Bauers who we got from Tampa Bay in the Edwin Encarnacio-Yandy Diaz three team deal. Bauers is only 23 and most of the hitters we picked up–minus Santana–are 25 or younger. So, that bodes well. Maybe. Yet, Bauers batted only .201 in the majors last year, and that along with the youthfulness of the other hitters we've picked up, gives me some pause. Since 2013, the Indians have not been a model of hitting coach excellence.
Losing Encarnacion's guaranteed 30 homers and 100 RBIs was a tough pill to swallow. Yet wouldn't Michael Brantley, who seems only to get injured in the field, and where he's lost a step anyway, have been a superb Designated Hitter? He doesn't have EE's power yet he's as consistent at the plate as they come, puts the bat on the ball (he had the third lowest swing & miss rate in baseball last year), and he finished 5th in the AL in hitting last season. Though he signed for $16 mil./yr. with the Astros for 2 years, he might well have taken a little less here. But we'll never know.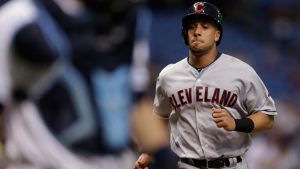 Yonder Alonso was a pleasant surprise early in the season, but disappeared for long stretches at a time as they year progressed. I'm not entirely certain Carlos Santana isn't a slight upgrade. However, and here's the big caveat, Santana will make $12 mil more than Alonso in 2019. Which flies in the face of the cash-dumping the Tribe is apparently attempting.
And the most obvious and egregious slap in the face of the Indians faithful is the idea that the team will be in good hands with Roberto Perez as the #1 catcher. Chris Antonetti said in the wake of the Gomes trade that the team traded from "an area of depth," and Perez is the obvious choice to be the "regular guy…(and) he's demonstrated the ability to lead our pitching staff." Put simply, Antonetti is lying and in the process denigrating the intelligence and affections of Tribe fans. In the last three years, Perez's batting average has been .168, .207, .183. He has no business with a bat in his hands at the major league level. Last year his WAR was -.5. NEGATIVE point five! For those who mimicked the Tribe organization's talking points throughout his horrifically bad season last year and mentioned how much he added defensively, he threw out 25% of runners. Which according to baseball-reference.com placed him 68th in MLB. The age-old saying about a catcher's ability to "call a game" and "handle a pitching staff" is admittedly hard to quantify. But maybe someone with a career batting average of .205 shouldn't get the opportunity to display if he can or can't do that anymore.
None of this takes into account the pitching staff. Yes, the Carrasco extension showed some foresight. And, considering how subpar the bullpen was last season, it's hard to imagine it could be any worse, even with Andrew Miller and Cody Allen (probably) seeking out greener pastures.
There's several explanations for why the Indians are doing this:
Winning a World Series in the next few years simply isn't the number one goal of the organization. This seems to be a self-evident truth.
Ownership wants to dump money. This may well be true. Sad, but true. The Indians' attendance hasn't been spectacular for nearly 2 decades and with the resurgence of the Browns, the Indians are primed to become even further marginalized within the city. And these moves will only accelerate that I'm afraid.
The front office doesn't believe they can win a World Series anytime soon. They look at the Yankees, Red Sox, and Astros (who embarrassed the Tribe in this year's postseason) and feel they simply can't compete.
A combination of all three of these have led Antonetti to comply with ownership's wishes while building something that might, I say MIGHT, blossom in a few years time.
At the end of the 2016 season, Indians fans dared to dream they had a lengthy window and that World Series were going to be common in our fair city. The offseason isn't over, and the pitching staff will most likely look different on Opening Day than it does right now, and I sure hope we add another catcher. Yet, the fact is clear that the Indians are a worse team today than they were at the end of the season. Anyone affiliated with the organization that says otherwise is lying.