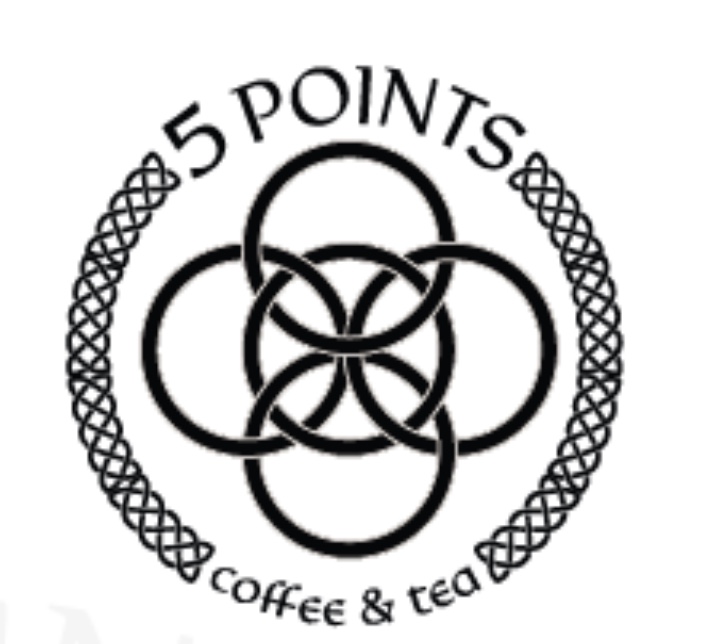 Since I recently mentioned this place in a post about the high self-esteemed owner of a national coffee franchise, I figured I should tell you about why I like 5 Points Coffee and Tea so much. First off, the location is about as quaint as can be. 5 Points is situated in a residential neighborhood in Cleveland's West Park, where the surrounding streets join together to make a five-point intersection, in case you wondered about the name. The owner Conor is a first-rate fellow with a wicked sense of humor he surely brought with him from Ireland. Though not the world's largest coffee shop, the intimacy just adds to its communal vibe. The staff is thoroughly friendly and genuinely cheerful. I usually stick with a regular coffee with some cream and sugar and have yet to be dissatisfied.  
The second, and perhaps biggest, reason I really enjoy this place is the commitment by the owners to building a sense of community and sustainability. They accomplish this not just by providing coffee, tea, and scrumptious food (I'm a big fan of the Bacon Fontana Croissant), but other community-enhancing events. Some nights they'll be open late with live music and I even attended a talk on recycling this past summer on their abundant patio space. And, 5 Points partners with Rust Belt Riders to limit their food waste. 
So, if you're on the west side and looking for a good cup of joe, pleasurable surroundings, and a sense of Dublin in Cleveland, then stop in. You won't be disappointed. And you'll leave feeling proud to contribute to an eco-friendly, locally-owned business. 
3600 West Park Rd. Cleveland 5 Points Coffee & Tea