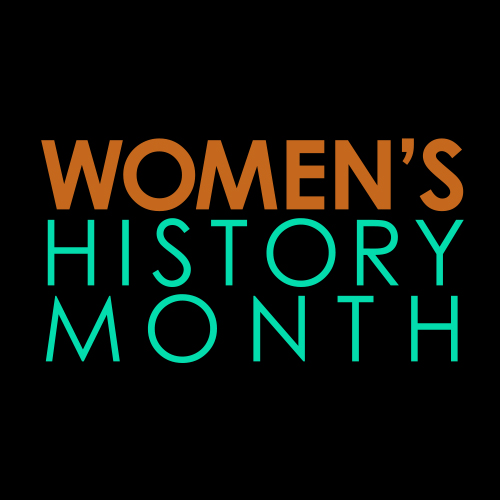 Feminism. As Harrowingly Described by a White, Heterosexual Male
As Women's History Month draws to a close, I thought I might (somewhat hesitantly) dip my toes into the discussion of feminism. Surely there are some who will look askance to see a man writing this, but I'll persevere and hopefully add a little to the dialogue.
For the record I cannot say I've never objectified a woman. As a heterosexual male, I'm capable of seeing a woman as attractive. Love and the human mating ritual almost requires (for those who can see) a visual attraction. However, physical beauty is but one of the characteristics I behold in a female partner, and one I don't consider in female friendships, and thankfully not everyone defines beauty the same way. For beauty is much more than outward appearance I believe. For women as well as men.
And though I consider myself enlightened on the female-male dynamic in our society, I wasn't always successful. There was a time in my youth where I had some behavior/discipline problems in school. Adults, including my parents and especially my willful mother, felt it had something to do with an underlying disrespect for female authority. I like to think it was because most of my teachers were women, and thus whatever tomfoolery I was partaking in, or occasionally leading, naturally occurred under the watchful eye of women. But, it's possible others had a point.
I can clearly recall being a boy of about 8 or 9, and being at the library with my mom. As I was looking at biographies on sports stars, my mother handed me one on Chris Evert Lloyd, the female tennis star. "I don't want a book about a girl playing sports," I shot back with as much derision as a boy of that age could muster. But my mom said, "Dad watches girls' sports." And I thought about it for a minute, and flashing before my eyes was the image of my firefighter dad and I'll be damned if she wasn't right. Women's tennis, women's golf, women's college basketball (sorry that was pre-WNBA days)…he watched them all. I don't deny that men's sports were the household favorite, but nevertheless the moment stuck with me.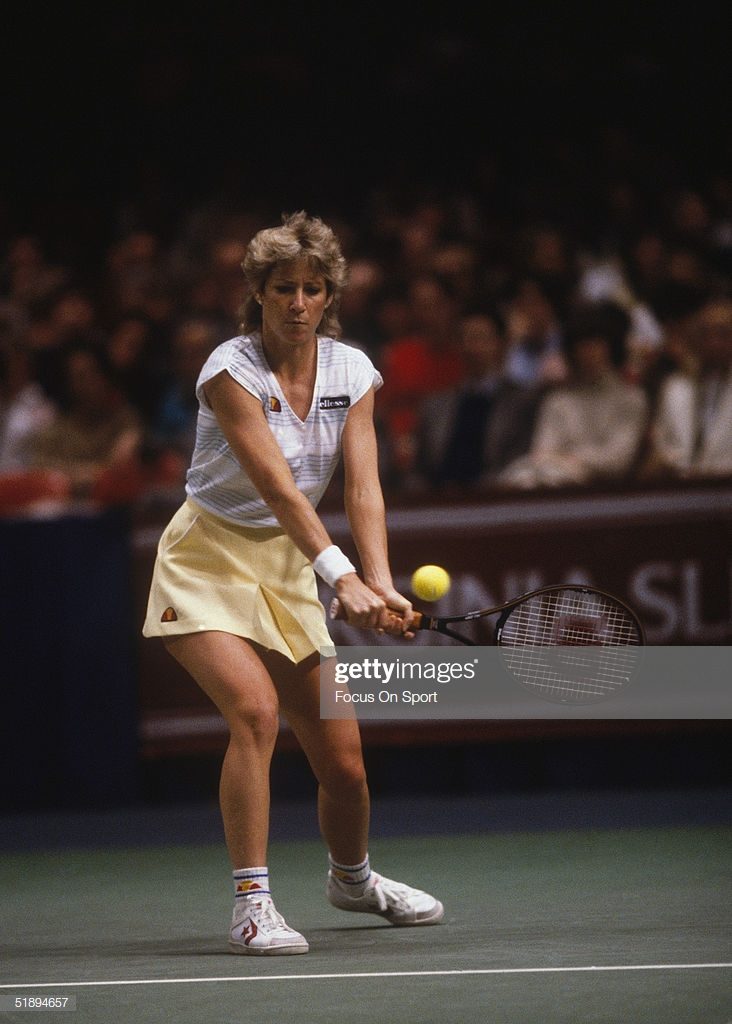 What traditionalists don't get about feminism (amongst so much else) is that it isn't about elevating women above men. It's about elevating women from below men. In a meritocratic society (and that's what we should be aiming for) the goal is to ensure all people get equal opportunity. Feminism doesn't seek to guarantee outcomes, just access. And laws and ordinances passed in our country seek to ensure this. But by bemoaning a changing society whereby every cultural advance is viewed as a threat, conservatives/traditionalists not only miss the point, but turn all people who represent this threat into villains. Villains who need to be subjugated themselves in the very way feminism seeks to thwart subjugation. Irony, much like hypocrisy, is not a concept conservatives typically acknowledge. At least not amongst conservatives.
A woman should only be "below" a man because that particular man is better at whatever the skill set or position requires in that particular endeavor. If a woman chooses to be subservient (and this can be tricky because fear of rocking the boat isn't the same as choice) then that's her right as well. It's unfortunate but it's her right.
Today, there are more women in college in this country than men. A woman overwhelmingly won the popular vote the last time we voted for president. Women in America no longer get pressured or flat-out forced to marry someone because of the size of her dowry. And, there is a genuine debate as to whether a woman (Serena Williams) might be the greatest athlete ever to play an individual sport. That is especially groundbreaking. Yet, let there be no doubt that while these achievements should rightfully be heralded, women still suffer discrimination and harassment in varying forms and men, and women, routinely pass laws to control what a woman can do with her own body and when. (Of course, I still await the day a legislative body in this country does that same thing for men). Men still hold the reins of societal power, and any woman who threatens that power structure is far more likely to be called derogatory names and have their intellect and motives questioned in a manner that a man simply won't.
Yes there are physiological differences between men and women that will usually enable someone like me to lift more weight and stand taller than the vast majority of women. And naturally, prevent me from giving birth. But beyond any of those differences, women should not be barred from something, or made to feel that they can't achieve certain goals in this world, just because of how they were born. Just as true, we should recognize that any shortcoming a woman has isn't due to her biological sex, but due to who she is as a person. And this should be true of all human beings.
When I was in graduate school, a white male colleague in the midst of the interviewing process for professor positions seemed less than thrilled by his prospects. His reasons? "It doesn't help that I don't have a vagina," he plaintively told me. I thought for a second and snidely remarked, "Well it's going to help you when you get pulled over by a cop. When you don't get raped. When you don't get sexually harassed or when someone claims that how you dressed was why they whistled. It's also gonna help when you apply for a home loan too." I could go on of course, but fundamentally he benefits from being a white male in our society. As we all do.
My goal is to interact with a woman based not on her appearance, age, physique, or other superficial characteristics, but as a human being. I hope my fellow feminists, and yes I consider myself to be one, don't hold it against me if I find a woman to be physically attractive. But I do hope they hold it against me if I only find a woman to be physically attractive.