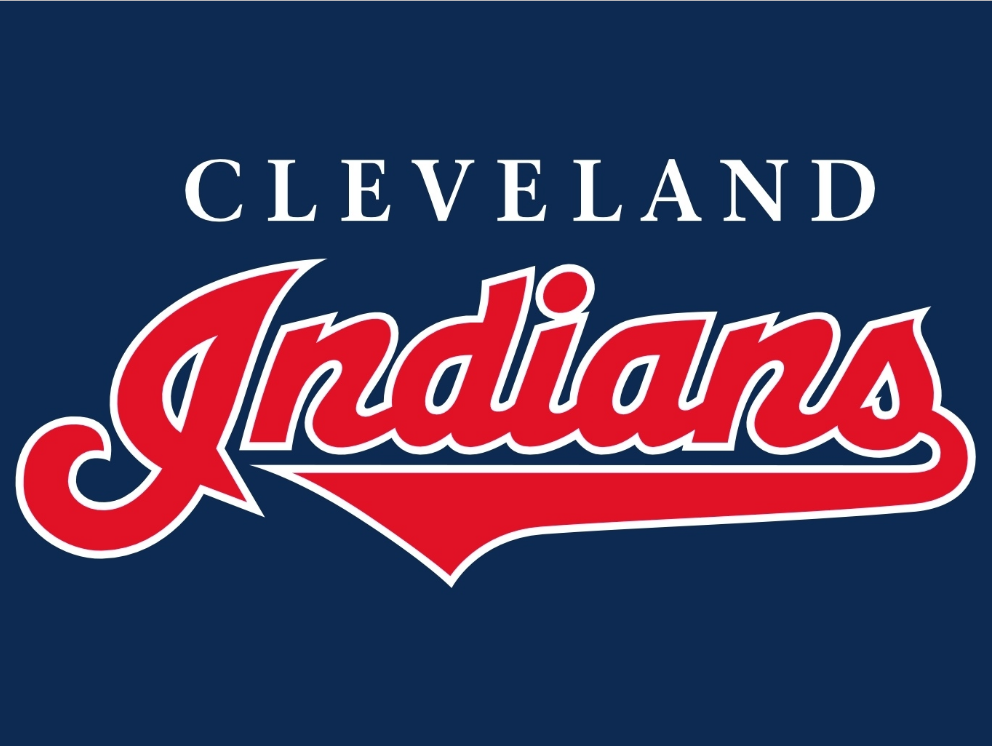 A last hurrah for the Indians' name?
"The one constant through all the years has been baseball. America has rolled by like an army of steam rollers. It's been erased like a blackboard, rebuilt and erased again. But baseball has marked the time… it reminds us of all that once was good and that could be again."
When James Earl Jones' character utters these lines toward the end of Field of Dreams, he reminds baseball fans of why the sport has such a distinct hold on our memory and of the sport's role in American history. In Cleveland, for over a century, history in the city has been written in part by the Indians, a name officially adopted by the franchise in 1915. Long before the Browns exerted a near monopoly on the sports-minded psyche of the region, baseball's Indians have been there for Clevelanders. Like many from this region, some of my oldest and fondest memories as a Clevelander are interwoven with the Tribe. Those horrible '80s teams when you and 400 other people made it down to old Municipal Stadium. The excitement of the '90s and the potential for an offensive eruption up through the past few years when the workmanlike Terry Francona has guided the Indians to the most wins in baseball since 2013. And the heartbreaks of 1997 and 2016, with their Game 7s gone awry, will remain with me as long as the picturesque image of the immaculate greenness of the field the when I walked through the concourse to see my first game.  

But now it appears that after 105 years it may be time to update our team's nickname. So, what are our options? A slew of alternative names have been bandied about in recent days. Here are just some possibilities. I'm not necessarily wedded to any of them, but they each possess positives and negatives.
No Name Change
The moniker 'Indians' itself isn't necessarily racist. For, unlike Washington D.C.'s NFL franchise and emblem, it doesn't call attention to any imagined stereotypes of Native Americans. What has been overtly racist are the depictions of Native Americans since the time professional baseball started in Cleveland through the retirement of our own mascot last year.
The commonly accepted belief is that the Indians were named in honor of a former Cleveland major leaguer, Louis Sockalexis, a Penobscot Indian, who was probably the first Native American in the major leagues. Sockalexis' membership on the team, and his dazzling first few months, were so conspicuous that sportswriters and opposing teams' fans, when they weren't heaping ridicule upon Sockalexis' heritage directly, took to calling the Cleveland baseball team the "Indians" during his three years with the club. So, when a name change from the Naps was necessitated after Napoleon Lajoie was traded in 1915, sportswriters and fans, recalling that period not even two decades prior, choose the name Indians. And, it was to purportedly honor Sockalexis, whose obvious talent was diminished by alcohol and disparagement, in a case of what could've been.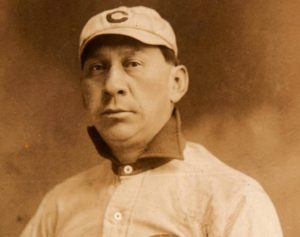 A true giant of contemporary sports journalism and native Clevelander, Joe Posnanski, undertook a thorough examination of the genesis of the Indians moniker and of Sockalexis himself a few years ago. He claimed, not without some evidence, that the team was named the Indians because Native American team names were popular at the time (i.e. Boston Braves) AND successful. Something our club seemed to prove by winning the World Series just five years later in 1920. But, not to borrow movie quotes too liberally, the last lines of the underrated Big Fish from 2003, help explain a little of the group psychology as to why we continue framing our team's name around Louis Sockalexis. "A man tells his stories so many times that he becomes the stories. They live on after him. And in that way he becomes immortal." True of both the team name and how Clevelanders explain it. Perhaps the Indians weren't named after Sockalexis, yet it's hard to believe if he'd never played for the team the name would've emerged as the winner. Nevertheless, the story passed down from Clevelander to Clevelander, is that they were named to honor him, and that story becomes part of our legendary truth.

Chief Wahoo, a mascot existing now only in photographs, memories, and, for the time being, on merchandise sold solely in the Cleveland market and online, is a relic of the past. And if the character was designed or altered over the years in some tribute to Sockalexis, well it's unflattering at best and surely meets the definition of racist. Few mascots are more racially insensitive than Chief Wahoo, for that there can be little argument. So, with him gone it could be possible to maintain the name.
Baseball fans in Cleveland, and nationally, are throwing about a host of potential names. Some of them new. Some borrowing a one-time name of our baseball club. The Blues. The Bronchos. The Naps. Some even want to pay homage to the former Cleveland Buckeyes of the Negro Leagues, which would be cool, but there's already a really, really good sports program using that name about 100 miles south of Cleveland.
One thing I pray doesn't happen is that we travel the insanely tired route connecting the city with rock 'n' roll, as though that's Cleveland's only historical feature worth commemorating. My biggest fear is that the name is changed unilaterally by a small coterie of brass hats, who after a night in a hotel bar indulging in drinks with too little ice, make the decision for a new name. The fans, actual fans, should have some input on this issue.
Cleveland Spiders
This name might make the most sense since it was the last nickname of Cleveland's first major franchise (in the National League of the 1890s) and most successful one before the Indians. But there are three primary reasons not to use this name. One, the 1899 Spiders are largely considered the worst major professional sports team in the history of American baseball, having won less than 13% of their games that year. The story of that 1899 team is incredibly tragic and quite infuriating. To read more about it you can go here, amongst other places. Briefly, the owner of that team also owned another National League team in St. Louis and took all the best players from the Spiders and sent them to St. Louis whilst allowing Cleveland's team to play only 42 of their 154 games at home. By the by, the Spiders were ignominiously disbanded after that 1899 season and one individual can no longer own two teams in the same major league sport because of this very situation. That's how egregious it was.
Two, spiders are overwhelmingly considered the animal humans most hate/fear so I'm not entirely certain we want that subconscious connection. And three, as Posnanski points out, the nickname Spiders was widely disliked when it was first used.
Cleveland Blues
The original name of our first major baseball franchise (along with the Cleveland Forest Citys which I'm going to go ahead and unilaterally reject) could be fitting. It was also briefly the forerunner of the AL Indians starting in 1901. The biggest downside is that there's already a major sports team in the country with the name Blues.
Cleveland Naps
Another former name the franchise used to honor a player, in this case Napoleon Lajoie. Far too-often overlooked, Lajoie, who also served as player-manager for several years, was a wunderkind on the field. One sports historian labeled him "Baseball's First Superstar," and he was so good he was inducted into the Baseball Hall of Fame's second-ever class (along with two other Cleveland baseball players– Cy Young and Tris Speaker). This would provide continuity to a former name, and offer citywide sports continuity since, lest we forget, our NFL team was also named after an outstanding figure. The downsides of this name are somewhat obvious, begging an endless litany of sleeping jokes. I can hear SportsCenter now: "The Naps look like they overslept." Or "The Naps' bats finally wake up." Etc.
Cleveland Commodores
An ode to our lakefront location and to a seminal battle on Lake Erie led by Commodore Oliver Hazard Perry during the War of 1812. However, it's not a ranking used much in the United States Navy anymore. In fact it's primarily associated with Britain today, and after all, we did fight a war so as not to emulate them.
Cleveland Surveyors
Moses Cleaveland was a surveyor. The city is named after him because led a surveying expedition to its current location. Surveying sort of connotes adventurousness. Negatives: Moses Cleaveland was not the first person to set foot on land that is now called Cleveland.
Cleveland Blue Socks
Not S-O-X. Blue Socks accomplishes many things. One, we honor our former team name of the Blues. Two, we continue to honor Louis Sockalexis by spelling it this way, as he was apparently called 'Sock' or "Socks" by some contemporaries. Three, we get to keep our predominant color of blue (maintaining our current colors being essential to any name change). Lastly, few sports are as associated with one piece of clothing and this name also nods at our team's long history alongside Boston, Chicago, and Cincinnati who also use foot covering monikers.
Ohio Presidents/Aviators/Pilots
These options might be a stretch, and possibly even a bit presumptuous for Cleveland to claim the whole mantle of the state, but there's quite a rich history of presidents (none of them particularly good however) and aviation innovators from the Buckeye state.
Invariably, the overly sensitive, verbally trigger-happy set will have something to say about political correctness or woke culture when it comes to a name change. Their faux outrage about changes in American society is mostly…exhausting. I could point out what woke culture has done for humanity in the last decade alone. Ensuring gays and lesbians can marry. Helping shine a light on the shadows transgender Americans too often have to live in. Finally giving sexual harassment and assault the attention it has long deserved. Spurring the most powerful calls for racial justice in at least 50 years and probably more like 150 years. And here in Cleveland, racism is a public health crisis due to the so-called woke warriors.
But what we don't need are reactionaries telling us the Indians name should remain. Perhaps it should. But if our baseball team adopts a new moniker I for one won't have any sleepless nights. And my guess is that those living here contesting this idea, when it comes to the sporting life of Cleveland, their motives are probably unrelated to love of baseball or the city itself. Indeed, I would be genuinely interested in knowing how many of those who live in Northeast Ohio opposing any name change attend more than one Indians game per year. By the way, if you want to show your support for Cleveland and its sports, for God's sake attend more baseball games…after the pandemic that is.
One said reality is that we don't know how long Major League Baseball in Cleveland will be around. There's certainly some reason, based on current ownership, the region's population decline, sparse attendance, the MLB's cutthroat business model, the diminishing popularity of baseball itself, and the local media's hyper focus on the Browns, to think it may disappear sometime in the not-so-distant future. So ask yourself whether turning away from Major League Baseball in our town because you don't like the new emblem on the players' jerseys is worth turning off Major League Baseball in our town permanently.
I'm an Indians fan today. If the team's name changes tomorrow, as long as the word Cleveland is in front of it, I'll be a fan of that team too. And issues of poverty, homelessness, racism, economic & population decline, lack of a real creative vision, and so forth, will still go on in our region. And while I love Cleveland baseball, maybe the bulk of our outrage and collective attention should be aimed at those transgressions which are truly offensive.