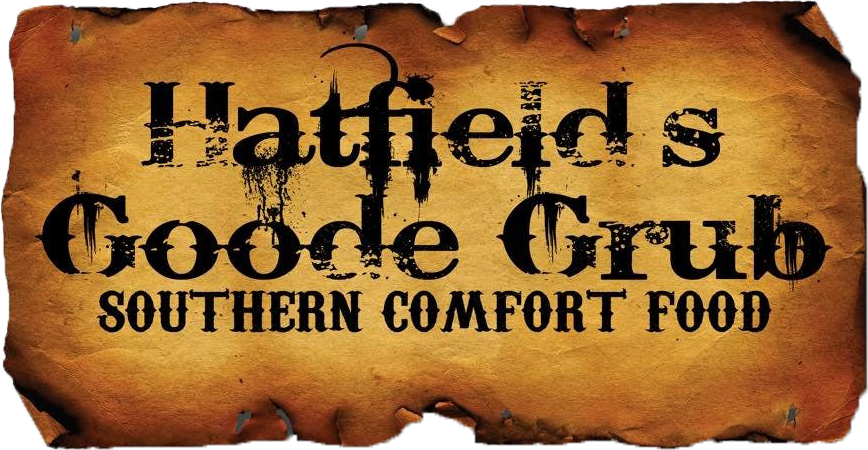 This was not my first trip to Hatfield's. My first visit was nearly 3 years ago, before they'd expanded, and it was literally 9 degrees Fahrenheit outside. I wasn't impressed, with the service, the setup, or the food quite frankly. But, in fairness, I'm not certain I would've enjoyed anything considering I couldn't feel my feet. And, if you can't say something nice, you shouldn't write a blog post about the restaurant. Or something along those lines.
But since Hatfield's expanded their restaurant to include the space next door (that Paddy Rock and Red used to call home for those familiar with the West Park neighborhood) I haven't gone back. Until a couple Saturdays ago.
Now, about the only thing related to the South I truly like is the climate. Nor am I usually interested in anything that promotes so-called southernness. Grits are a no for me. SEC football a hell no. And NASCAR…well I digress. But if understanding other cultures is a key to expanding horizons and taste buds I'm always game. And, southernness is something Cleveland surely lacks.
I usually ask my server for a few standout items to make sure I'm not stretching the limits of the kitchen. The first thing she mentioned was the brisket sandwich and, possibly due to the aforementioned bias against southern staples, I was disinterested. Eventually I settled on the Smoked Corned Beef Sandwich, with a side of potato salad. The corned beef was absolutely incredible. I'm not sure if it was because it was smoked, or if it was the uniqueness of the Texas Toast it sat on, which was buttered just perfectly and really complemented the meat. Or the slightly spicy mayo, but I can say this was the best corned beef sandwich I have ever eaten. Hands down. And this is high praise for someone whose had his share of boiled, salted, or cured meats. Slyman's has rightfully earned its claim to fame in Cleveland, as their sandwich is massive. But the flavor of this one is unequaled.
The space this restaurant now takes up in the Kamm's Corner neighborhood of Cleveland, is to put it mildly, massive. But, as you can see the side of the restaurant I was on is quite eye-catching. One can easily imagine going with a large group of all ages, or meeting to watch a game at the bar or on one of the big screens. The only thing modest or mediocre was the potato salad. But hey, that sandwich more than made up for that. Either way, it's clear Hatfield's is a well-oiled machine now and I hope for their sake, and the sake of prospective diners, the pandemic ends soon.
For good or ill, the owner has occasionally come across as a bit ornery. At times he's been heard bemoaning, mostly on social media and not without validity, the large crowds seen entering the ubiquitous Chipotle across the street. I'd disagree with him by saying it's much faster to get food from a fast-food, chain restaurant than it is a local sit-down establishment, but there's never anything fast about Chipotle.
I'll need to return to sample other fare before I can say I'm a convert, but I now understand why many on Cleveland's west side speak so glowingly about this restaurant. So the next time you're in West Park, maybe skip the Chipotle, and grab a table at Hatfield's.
Hatfield's Goode Grub
16700 Lorain Ave. Cleveland